Eco Pros Pest Solutions
Providing pest control and extermination services for Anchorage, Wasilla, Kenai and Palmer in Alaska
Pest Control for homes, trees and commercial properties
Pest control for spiders, ants, mosquitoes, spruce beetles, wasps, yellow jacket, bees, rodents, bed bugs… and more.
Whether you are in Anchorage, Eagle River, or Wasilla pests like rodents and insects can sometimes be more than an annoyance.
There are some situations where rodents and insects  can become a danger to your property and in rare cases your health.
Pest control from Eco Pros will provide you with peace of mind by treating your home and providing a plan to keep your home bug/rodent free. We are also an Alaskan company so buy local.
We will fix your problem
Our licensed technicians in Alaska will apply our advanced pest control technology to exterminate any mice, shrews, rats and insect problems.
Our goal is to stop pest's life cycle and prevent future infestations. This will prevent any unnessesary damage to your home or business caused by bugs and rodents.
Your exterminator will know the behavior of all your pests. They will create a plan and provide you with the following: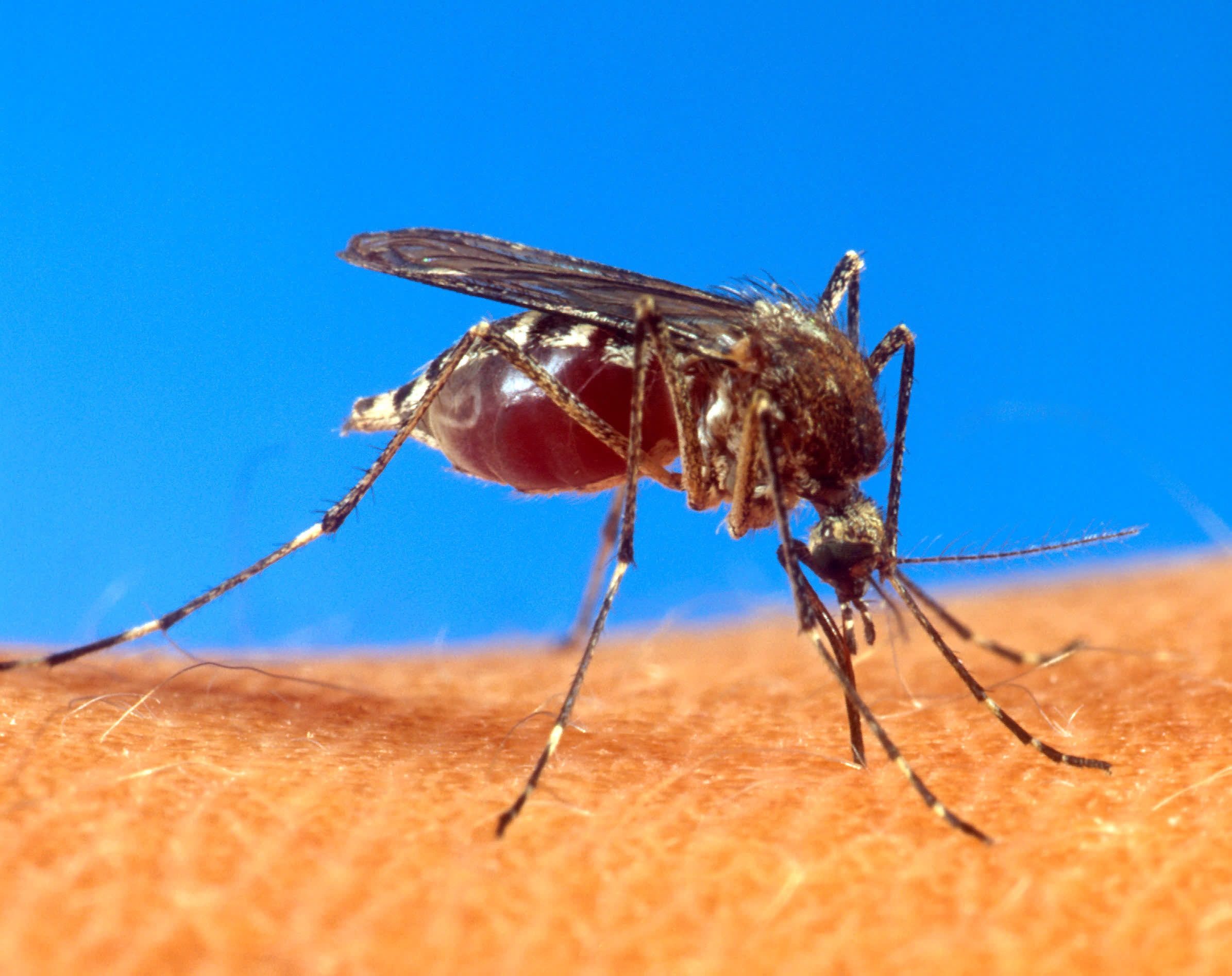 Mosquitoes can transmit various diseases to humans including West Nile Virus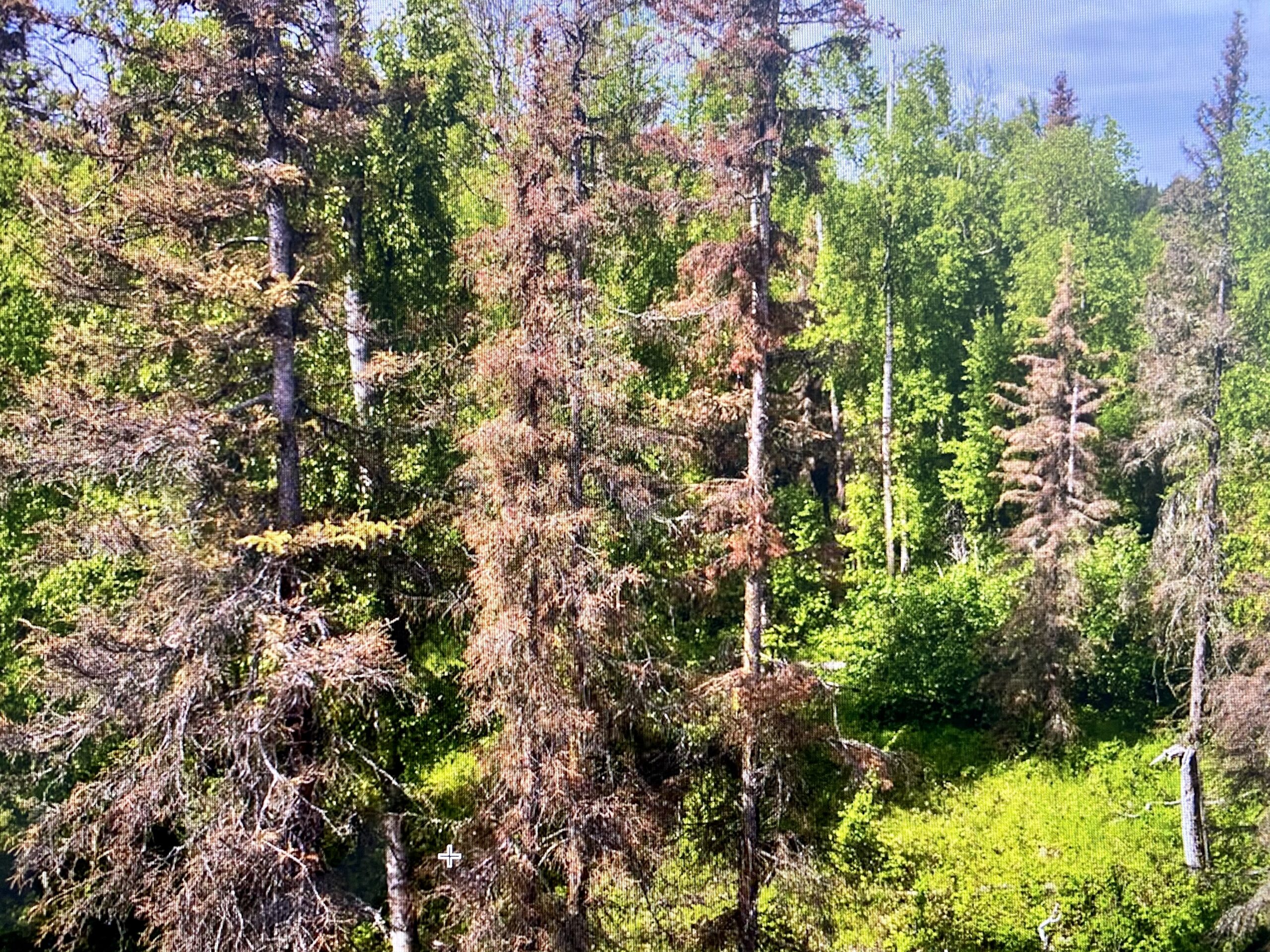 Spruce Beetle flight season occurs during the Summer. The most efficacious time to protect Spruce Trees is from Spring to July
"100%Guarantee against future infestations"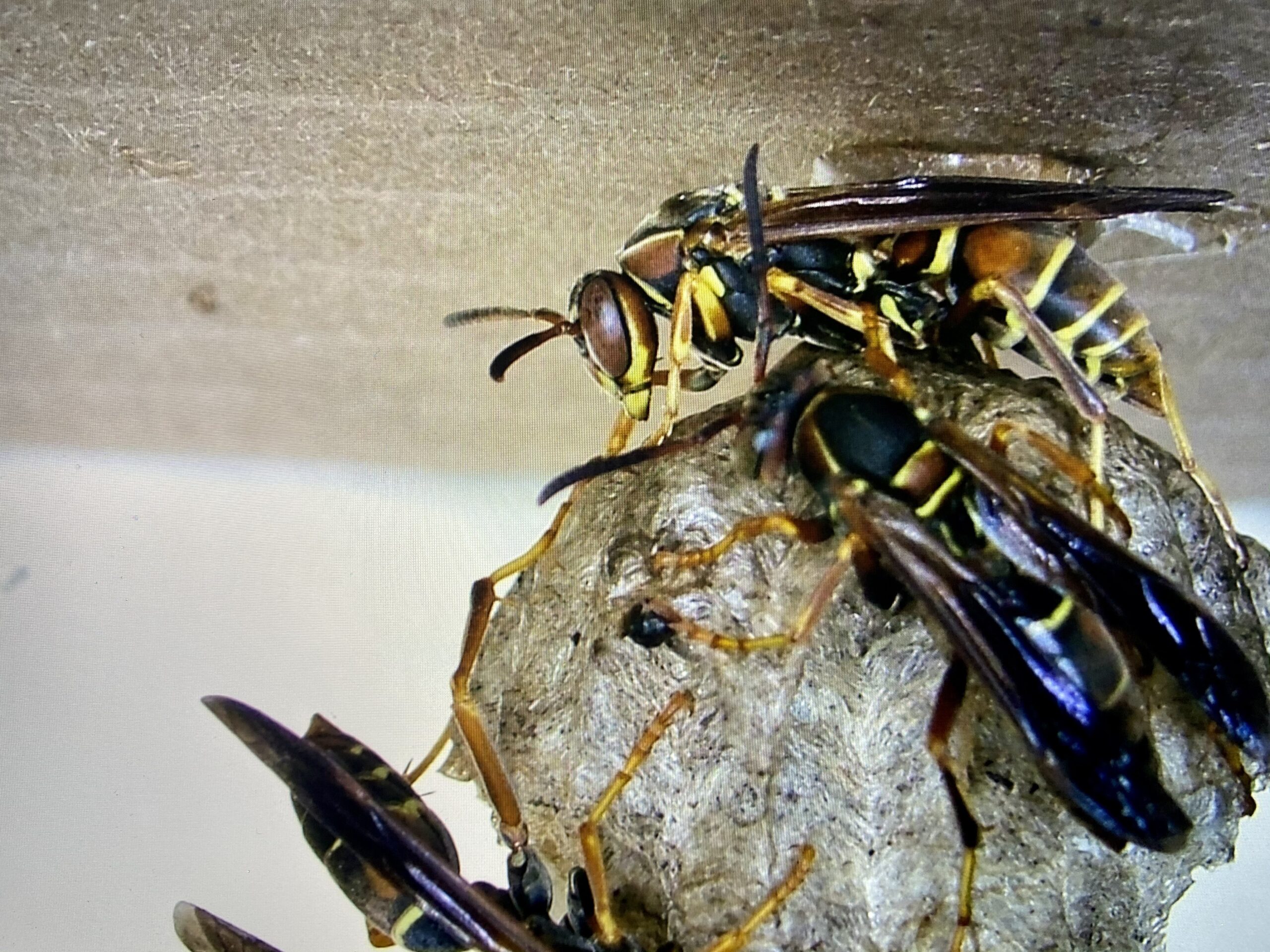 Most commonly treated areas:
*Under decks *Under Eves *In Walls *Sheds *Attics *Crawl Spaces
"100% Guarantee"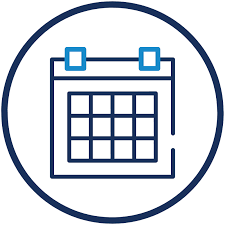 Service Schedules
"Customers can choose from the following treatment schedules"
Quarterly Service- Fall, Winter, Spring, Summer
Or
Semi Annual- Spring and Summer (most popular)
We offer both Regular and or

Organic

Pest control
Organic insect control
We offer an organic insect control service option for customers who want to go "Green."  We use commercial organic insect control products that include ingredients such as citronella, mint, garlic, peanut extract, etc. Customers must request this before the service. The technician needs to properly prepare for the treatment. 
Regular Pest control (non-Organic)
Advances in Pesticide Technology– Pest Management products are much safer than those used in the past due to advances in newer and safer pesticides. Some of the pesticides we use are also used in commercial farming to protect crops from pests.
Safety
Licensed and Certified Techs– All of our technicians are licensed and certified by the state of Alaska. This will insure that our pest management services are applied in the safest and most effective manner.
No Staining– Unlike some store-bought products none of the commercial pest management products we use will stain your home.
Cheap Price
Pest control service should be affordable. Of course, If customers have an infestation that requires extra time, planning and material it will cost more than if you prevent the problem insect/rodent problem.
Cheaper– If customers are flexible with their schedule, we can match them up with another customer near them to be included in a group rate. This will guarantee a cheaper rate for their pest control service.
The Interior is included– We do not charge extra to treat the interior of customers home. Pest infestations will be exterminated before they reach the interior of customers home when the outside is exterminated.
Choose your Pest Control Plan
Regular scheduled pest control service is the best way to stay bug free by preventing any insect/rodent problems. Our pest control application last between 60-90 days. We give our customers two pest control options:
 Two pest control options:
            1) Biannual Pest Control Service (2 treatments a year) Spring, Summer– One pest control service at the beginning of Spring and the pest control service at the beginning of Summer. (Each pest control application last between 60-90 days)
              2) Quarterly Pest Control Service (4 treatments a year) Fall, Winter, Spring, Summer– One pest control service per quarter. "Each Pest control application last between 60-90 days."
Is the Biannual service plan for you
Biannual pest control service plan (2 treatments a year):
The biannual service plan is for those who need our pest management services during the Spring and Summer
 Spring and Summer Pests include but are not limited to: "mice, shrews, squirrels, mosquitos, wasps, hornets, yellow jackets, bees, spiders, ants, spruce beetles, aphids, flies, bed bugs, black beetles, bed bugs, cockroaches, etc." 
*Each pest control application lasts between 60-90 days
Biannual Service- The Science behind it
The Spring pest control service will take care of any current bug infestations and their larvae. The Summer pest control service will exterminate the offspring from eggs left behind by past infestations of bugs. After you have a pest control service the products will last between 60-90 days.
Is the Quarterly Plan for you?
Quarterly Pest Service plan (each extermination lasts 60-90 days)
for those who have:
Rodents that try to find warmth in customers garage or kitchen whether it be a home or restaurant.
flies
Bed bugs find cracks and crevices in the seams of mattresses, electronic devices and anywhere they can find warmth throughout the year.
Roaches find their way into walls to find warmth and protection throughout the year.
*Each pest control application last between 60-90 days.
90-day guarantee or we will come back at no extra cost, between treatments.
Why doesn't one treatment work?
It is simple to exterminate adult insects, but penetrating eggs is near to impossible. Insect eggs are the hardest stage to exterminate due to their protective shell. Once insect eggs hatch, customers will have the same problem as they had before we treated.
Spruce Beetle Extermination
Spruce Beetle Treatment
Whether you want spruce beetle treatment or tree pest control, Eco Pros is your local tree service. Our spruce beetle treatment will exterminate and prevent spruce beetle damage. Unfortunately, Alaska has been experiencing a spruce beetle epidemic that started in 2016 destroying over 900,000 spruce trees. 
Spruce beetles can be detrimental to your spruce trees. These days to buy a spruce tree you will be paying $500-$1500 for a single tree in Alaska. Spruce trees are not only beautiful, but they help break the strong winter winds and provide privacy for Alaskans.
We protect your  spruce trees with tree pest control. 
are my trees spruce trees?
If your trees look like Christmas trees you most likely have spruce trees.
Look at the needles of your spruce tree. If they are individually attached to the branches and have four sides to them, most likely it is a spruce tree. If the needles are attached to the branches in a clustered manner, you most likely have a pine tree. Tree pest control will not only protect your trees from spruce beetles but aphids as well.
What do spruce beetles look like?
Spruce beetles are reddish-brown or black insects usually about a ¼ inch in length. Sometimes, legless larvae can be found on the bark of your spruce tree. Spruce beetle pest control will stop any furthur spruce beetle damage.
What spruce trees will spruce beetles attack?
Although spruce bark beetles are more attracted to spruce trees with a diameter of 8 inches or greater, they are known to attack spruce trees with a diameter as small as 4 inches. You only need to get a spruce beetle treatment once a year.
Signs of spruce beetle damage
Saw dust at the base of the tree
Sap coming from bark (trees natural defense against spruce beetles)
Small circular holes in the bark where spruce beetles have burrowed into.
*After your tree pest control treatment your trees will start to heal itself
Spruce Beetle Season
Spruce Beetle season is also known as "Flight Season" in Alaska. Flight Season is when spruce beetles emerge from surrounding spruce trees to find new spruce trees to feed on and lay their eggs. Spruce beetles flight season starts in May and goes until July. Spruce beetle pest control will stop spruce beetles before they burrow into your spruce trees.
When should I treat my spruce trees?
The best time for us to apply tree pest control for spruce beetles is between April-August. The earlier we exterminate spruce beetles the less damage they will cause to spruce trees. The best way to fight against spruce beetles is prevention. Applying pest control to your spruce trees before spruce beetles infest your trees is the best way to insure their health.
Two methods
Power Spray-This is the most effective spruce beetle treatment and the only scientific way of treating for spruce beetles. We use a truck mount sprayer to apply a protective coat to spruce trees that will last 12 months.
Liquid injection– For this type of tree service we inject a solution to the roots of the spruce tree. The spruce tree takes up the pest control through its root system and transport it throughout the tree killing any spruce beetle infestations. Those who want to be a little more ecofriendly will choose this option.
Spruce tree Pest control is cheaper
Unlike regular pest control (2 to 4 treatments a year), spruce beetles only need to be treated once a year.
Pricing
Cost of service: 2 options
Urgent same day– $197 for the initial spruce tree then any subsequent tree after that will be 30$ a tree.
Economical– If you are flexible, our scheduler can match you with a home in your area then the price is 25$ a tree with no extra charge for the initial tree.
What can I do?
Things you can do after we treat to increase the odds of your trees surviving is proper watering and fertilizing so that the tree can properly heal itself.
Things you can do:
Fertilize your tree
Proper watering
Bee Removal includes-

Bees, Wasps, Yellow Jackets, Hornets, etc.
Wasp/Bee Removal Service or Traps?
Traps are not a very effective method when it comes Bee Removal and Wasp Removal. You may catch a couple bees or wasps, but you will still have a problem. You must find their nest.
 Most wasp, yellow jacket, or bee nests are home to 10-300 stinging insects not including their eggs. Our bee removal service along with our wasp removal service comes with a 100% guarantee to solve your pest problem.
Where are these wasps/bees coming from?
If you are looking for a pest control company then you most likely have a wasp/bee nest somewhere.
Wasp/Bee nests can be found within the walls of your home, attics, under eaves and porches, nearby trees, etc. We have bee removal tools and wasp removal products to exterminate them no matter where they are. We have not run into a wasp/bee problem that we could not fix.
Two Options– Organic or Chemical Mosquito/Fly Control
Organic Mosquito/Fly Control
We offer a garlic based organic mosquito control service. Since organic products do not last as long as chemical based pest control, we offer a monthly mosquito treatment during the Spring and Summer. Mosquito control is not needed in the Fall and Winter.
Non-organic mosquito/fly control (cheaper and more effective)
Chemical based mosquito pest control last longer and is more effective than organic mosquito control. Thanks to advances in pest control technology, our commercial mosquito control products are a lot safer than products used in the past. Most mosquito control companies in Alaska offer a 5-treatment plan per year place during the warmer seasons.
We offer a 2-mosquito treatment plan per year (1 mosquito treatment in the Summer and 1 mosquito treatment in the Spring with free treatments in between) with free mosquito treatments in between if needed.
Is it safe?
Professional technicians know how to prepare and apply mosquito pest control in the safest manner as possible. Pest control technology have made mosquito pest control a lot safer.
What can I do?
Mosquitoes lay eggs in water. They only need a soda cap size of standing water to create an infestation. For better Mosquito control be sure to follow these steps to keep your mosquito population reduced:
Dump out all containers or anything outside that can hold water
Trim shrubbery and trees around your home
Fill in any mud puddles so that there is no standing water
Rodent Control
Rodents can carry diseases and viruses harmful to humans. Rodent removal will give you peace of mind. Here is a list of viruses and other diseases they can transmit directly to humans:
Hantavirus Pulmonary Syndrome
Hemorrhagic Fever with Renal Syndrome
Lassa Fever
Leptospirosis
Lymphocytic Chorio-meningitis (LCM)
Omsk Hemorrhagic Fever
Plague
Rat-Bite Fever
Salmonellosis
South American Arenaviruses (Argentine hemorrhagic fever, Bolivian hemorrhagic fever, Sabiá-associated hemorrhagic fever, Venezuelan hemorrhagic fever)
Tularemia
How mice get into your home?
Our professional rodent exterminators know the habits and hiding places of rodents. People can have mice in their garage or kitchen and not know it. Mice are looking for warmth and food.
Garages are easily accessible for mice. Mice are excellent at hiding and traveling within your home. If they can fit their head into a crack or crevice, they can squeeze their bodies in.
Whether you want mouse control, rat control or shrew control your Eco Pros rodent exterminator will formulate a plan to remove all rodents from your home. We will treat your home according to our professional rodent removal experience.
How we treat them
Rodent Control Trapping– We have different types of rodent baits traps depending on the type of pest.
Rodent Control Baits– Sometimes mice will go for protein-based baits, and other times they will go for sugar-based baits.
Blocking Entry Points– We will use rodent proof material that will stop them from entering your home.
Your rodent exterminator can identify the rodents by viewing their droppings.
*Rodent control bait boxes only need to be refilled once a year. We also trap and recover any mice at no extra cost.
What can I do?
Do not leave any food out
Clean up any crumbs
Shut all doors including the garage door
Cockroach Pest Control
Are cockroaches dangerous?
Cockroach Pest Control will stop infestations. Cockroaches are expert food finders. Whether food is in cabinets or trash bins, they will find it.
When roaches eat or walk over spoiled food, they can track salmonella and E. coli to your kitchen counters, cabinets, and food. Cockroach control will keep your home clean and safe.
Cockroach infestations
Cockroaches reproduce extremely fast. The sooner you get cockroach control the better chance of exterminating the whole cockroach population.
It only takes a couple of roaches to create a full infestation. Therefore, it is important to continue cockroach control to stop any future infestations.
Cockroaches are extremely difficult to treat and require multiple treatments.
Two options
Restaurants and Commercial Properties– Commercial units require a monthly cockroach service.
Residential: Quarterly or Biannual cockroach pest control service is required.
 A single female cockroach can produce 200-300 new offspring in their lifetime. Cockroaches are a year-round problem. They do not die off when it gets cold like many other bugs. Cockroaches will find their way into your home and become a year-round problem. We will come back for free, in between services, if cockroach problems persist.
How the first treatments work:
The first treatment is to exterminate the adult roaches.
The second treatment must be 10-14 days later to exterminate the offspring of the cockroaches.
What can I do?
"Important" – It is crucial that you deep clean your kitchen or garage. Leftover grease on stoves, crumbs, and leftover food will attract a multitude of roaches.
If they find food, they will communicate to other roaches that there is food in the area and now your infestation is worse.
Ant Extermination
Signs of Ants
Wood shavings near areas where you suspect carpenter ants
Galleries in wood
Faint chewing noises
*Ants live in groups called colonies. If you see one ant there most likely is a nest somewhere close by.
Where are they coming from?
Ants send out scout ants to find food and water. Once these scouts find a food source, they will leave a pheromone trail from the food source back to their colony.
What are ants attracted to?
Proteins
Sugars
How to prevent ants
2 ant exterminations a year
Spring
Summer
Attention: Our ant extermination which is once in the Spring and once in the Summer will prevent carpenter ants from causing any damage to your home.
Note:
First ant extermination kills adult ants
Second ant extermination kills newly hatched offspring protected by egg casings.
How we do it
Each ant problem is treated differently. Your ant exterminator will create an ant control plan to treat your specific problem.
Examples of problems and solutions:
Problem– Carpenter ants in the crawl space
Ant Control– Technician will treat the crawl space with commercial pest control powders or liquids.
Problem- Carpenter ants in walls
Ant Control- Shoot commercial powders or foams into wall voids.
Do not know where they are coming from
Ant Control- Your pest control technician may use commercial protein or sugar baits to draw them out of their hiding places.
How often should I get ant extermination?
Our commercial ant control products last between 60-90 days. "Two ant extermination treatments" a year will solve the problem.
1 ant extermination in the Spring to exterminate the ant adults
1 ant extermination in the Summer to exterminate the ant egg cycle
* If you have ants inside your home during the Fall and Winter, most likely they have made a home inside your home. In this case a quarterly ant control service is recommended.
Each individual ant extermination comes with a 90-day guarantee to be ant free or we will come back at no extra cost.
Bed Bug Control
Our bed bug extermination service can be a start to a new life for you. It only takes one bed bug to create an entire infestation in your home. One female bed bug can lay up to 250 eggs in her lifetime.
Unlike fleas, bed bugs will feed on humans before they go after pets. The co2 that humans exhale naturally attracts bed bugs. They can travel up to 20 feet in a single day. Therefore, bed bug control can be your saving grace.
What do bed bugs look like?
Adult Bed bugs are about ¼ of an inch in length.
They are reddish-brown and are oval
Bed bug Nymphs, the infant stage of bed bugs, are clear and sometimes a whitish They can be as small as a millimeter.
*Bed bugs are particularly good at hiding. Most of the time they come out at night. Therefore, you will most likely never see them unless you know what you are looking for.
How did I get bed bugs?
Bed bugs are great hitchhikers. Bed bugs can climb on you in public places where you sit or lay down for an extended period. These are the most common places and situations where people bring home bed bugs
Movie Theaters– bed bugs like the seats that people sit in.
Motels and Hotels– Many travelers are in and out of hotels and motels every day. Bed bugs can climb into your luggage, toiletries, clothes, etc.
Airplanes and Buses– Many different types of people: homeless, foreign, domestic, etc. use public transportation every day. It only takes one bed bug hitchhiker to start an infestation on a plane or bus.
Friends– Friends who have bed bugs in their home visit your house.
How can I tell if these are bed bug bites?
Each person has a different reaction to bed bug bites. Here are some tall tale signs of bed bug bites:
Itchy red bump with a clear or dark center
Hives surrounding red bumps
Multiple bites in a line or zigzag pattern
*Some people will get bit by bed bugs and not have any allergic reaction.
Signs of bed bugs
Blood stains on sheets, blankets, pillowcases, or mattress. This occurs when someone rolls over a bed bug and smashes a bed bug after they have fed on humans.
Shells or casing that are shed by baby nymph bed bugs.
How many bed bug control treatments do I need?
2 bed bug extermination visits
Your first bed bug control visit is to exterminate the adult bed bugs
Nymphs and eggs are protected by an outer casing that products them against pest control products. Therefore, we come back 10-14 days later, to complete your bed bug extermination once they hatch and exit their casings.
How to Prepare for a Bed Bug Extermination
Checklist
Preparation before Bed Bug Extermination
Why
1st treatment
2nd treatment
 1

Vacuum Everything

* Carpets

* Rugs

* Floors (wood, stone, *laminate, etc.)

* Furniture- futons, *recliners, couches

* Mattress and bedframes

* Baseboards

*Be sure to place vacuum bag in a sealed plastic bag and discard in garbage as soon as possible!

>  Bed bugs like to congregate in groups. Vacuuming helps with eggs that maybe in carpets, rugs, furniture, etc.
2

Wash and dry everything on the hottest settings as possible:

* Clothes

* Linens

* Stuffed animals

* Anything that is washable

* Shoes

* Pillowcases

*Place all washed and dried belongings in sealed plastic bags to insure they do not get reinfested

>  Bed bugs will die when temperatures reach 118 degrees.
3

If you have traveled recently

* discard any luggage

or unpack them and have them inspected by our technicians.

>  Most people bring home bed bugs from airplanes, buses, taxis, motels, hotels, movie theaters, restaurants, etc.

4

* Remove all belongings and books from drawers and place them in sealed plastic bags and place.

* All dressers must be moved middle of the room.

>  Bed bugs can live in your drawers and belongings.
5
* All beds, furniture, dressers, etc. must be pulled 3 feet away from baseboards.

>  Bed bugs like to hide in cracks and crevices close to baseboard and walls

6

All electronics and other items must be placed in sealed plastic bags and place in the middle of the room.

* Phones

* Speakers

 * Computers

 * Clocks

* Paintings

* picture frames

>  Bed bugs are attracted to warmth. They are small and flat making it easy for them to fit into smalls holes the size of a pen tip.
7

Animals:

* Wash all dogs and cats and keep them outside of home for a minimum of 5 hours after treatment.

* If you have fish, make sure that any air filtration systems are turned off

>  Bed bugs are excellent hitchhikers, and they can be on your animals.
8
* Throw away box spring covers Box spring covers look like dryer sheets.

>  Bed bugs love to hide close to their food source. Humans are their food source, and mattresses are their home.

9

If kitchen is infested:

* Place all pots, pans, cups, silverware, plates in dishwasher (if it is safe to wash them in the dishwasher).

* Empty out all drawers into seal plastic bags or containers to be inspected by technician

>  Bed bugs can hide in kitchen appliances and cabinets. Directions must be followed If customer wants kitchen inspected or treated.
10

Remove all items from closet.

* Launder any clothes, linens, etc.

* place other items in plastic sealed bags and place in the middle of room

>  Bed bugs can live in items inside closets.
…What we offer
1) 100% guarantee that your pest problem will be gone or your money back.
2) Affordable: Our advanced booking system allows us to pair you up with neighboring homes to cut out travel and gas costs so that you can get a cheaper rate.
 3) Availability: We are open 7 days a week between 8am-9pm.
4) Safety: Our Licensed Technicians now use safer methods with less harsh pesticides.
5) We offer an organic treatment. Just request it before your service.
6) We will come back for free in between services.
Exterior
Full Eve Sweep
Permiter Barrier
Crack and Crevice Treament
Entry Point Treatments
Full Yard Treatment (if needed)
Interior
Wall Void Flushout
Baseboard Treatment
Crack and Crevice Treatment 
Crawl Space Treatment
"Interior Treatments will vary depending on pest"
100% Guarantee
We will keep coming back at no cost, in between treatments, until the problem is gone
100% Satisfaction Guarantee or your money back